Hello everyone! I am Pietrangelo Manco, aka SulleyCrusher on MTGO, Lega Pauper Pisa's referent, and I'm writing this report to tell you about my result at the main event at our home Paupergeddon (I finished in the 11th spot).
The deck
I chose to play RG Ponza for several reasons:
I've liked the deck since the cascade creatures were released.
I think the deck is very well positioned in this meta, with an appropriate sideboard.
I've had time issues in the latest Paupergeddons, so I really wanted to play something fast.
I've played exclusively this deck in the last month, and I've had positive results with it in every event I took part in.
I like to play Altisaur into Boarding Party into Initiative and that makes ciurlo angry.
The decklist goes as follows:
.
Gruul Ponza by Pietrangelo Manco, Top16
.
The mainboard is stock, in the sideboard I chose to drop stuff like cannonade or smash to dust, as I think that:
Mono U is already good enough post side, it's just necessary to have something better than land denial, like wts, and specific hate isn't needed.
Mono R can be easily beaten by race if just one copy of wts/feed the clan is drawn, and lighter forms of hate aren't enough.
Affinity has kks, which is a nightmare. 6 deglamers are the bare minimum (the print of cast into the fire helped a lot to make the 5th and 6th copy much more flexible).
The same goes for UB Terror, a close matchup for which specific hate is needed (3 relics).
The only doubt I had was about the deglamer/cast split, I think it's close and depends on the field.
.
The tournament
I played Goblin Combo on the Friday's trial, losing (as usual) the win-and-in to BG Garden without initiative (by a super talented Polish player, who finished Top 32 at Main Event after earning the bye in the trial). I was extremely hungry for bouncelands.
Turn 1: Mono R Kuldotha

Game 1: My opponent kept a 1-lander because he didn't know I was Ponza, and never found the second after the first was gone. His 2 monasterys were less scary than usual.
Side In:
Side Out:
Game 2: got stomped pretty fast, I remember clearly there wasn't much game, kept a decent hand but without life gain in order not to mulligan too hard (I went to 6).
Game 3: a close game, the raze of my opponent didn't prevent me from developing and slowed him down a little bit. A feed the clan topdeck closed the game in a super risky spot, in which wts would have probably failed.
W 2-1
1-0
.
Turn 2: Boros Bully
Game 1: I didn't see any land denial spell, and my opponent played a bounceland on 2. It was the most painful experience of my life.
Side In: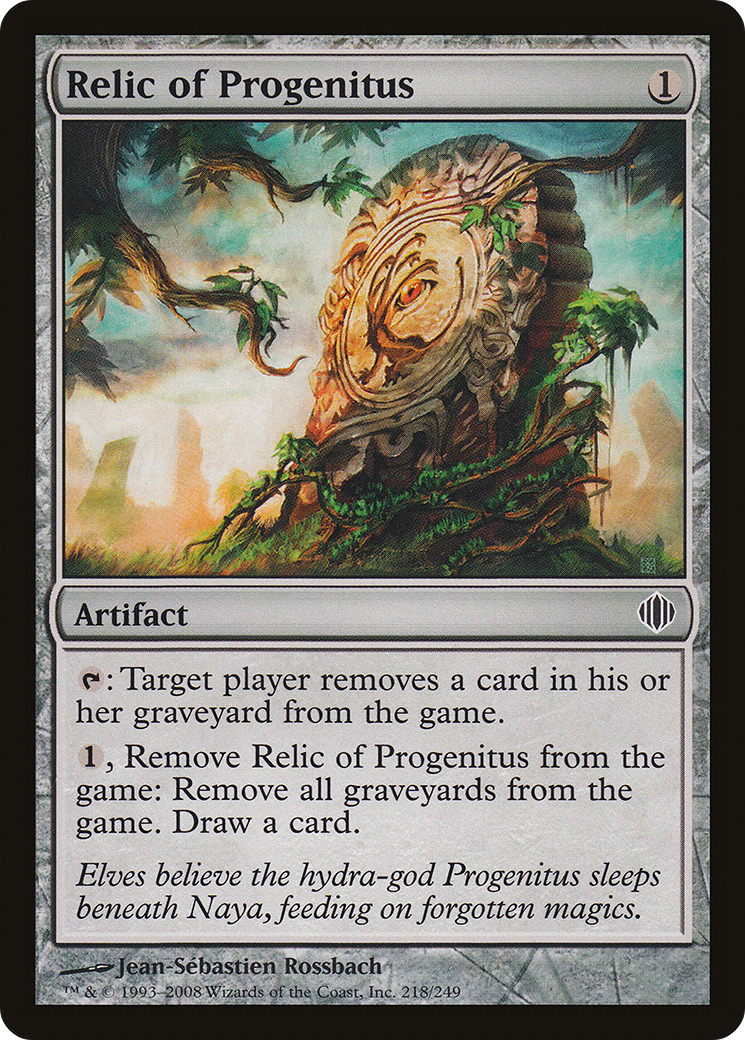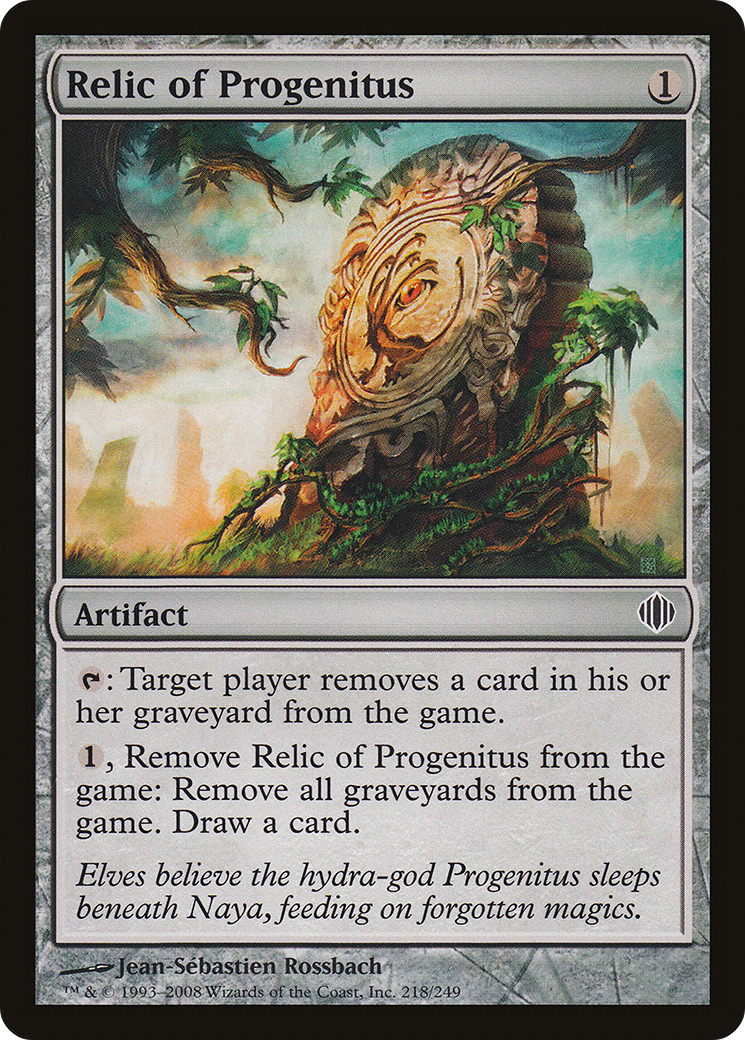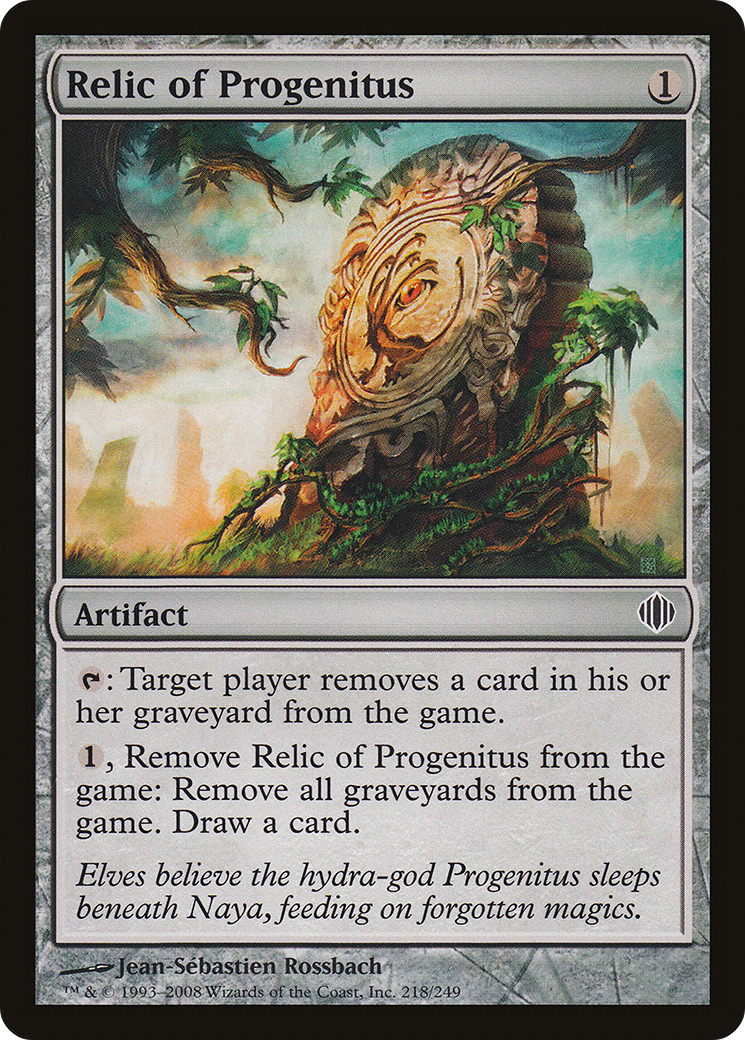 Side Out:
Game 2: It was a total stomp; I had the perfect ponza hand with land denial + big boys on curve.
Game 3: Looked like an even game at first glance, maybe even slightly better for my opponent, but after a couple of land denial spells he didn't find red for the rest of the game.
W 2-1
2-0
.
Turn 3: BG Gardens
Game 1: My opponent resolved the monarch on curve, but this matchup is very favorable, and it wasn't enough. Eventually I managed to keep a piece on the board, stole the monarch and the game.
No Sideboard.
Game 2: Again, my opponent resolved the Monarch on curve, and this time it went close, as he also managed to resolve a complicated board state and was about to steal my initiative. Eventually, a skred cascaded by an Altisaur removed his monarch and gifted me the game within the next couple of turns.
W 2-0
3-0
.
Turn 4: UB Terror

Game 1: Here we go, I always lose on the 3-0 at Paupergeddons. Three 5 5s on fourth and we go to Game 2.
Side In:
Side Out:
Sideboard note: Land denial spells are usually bad in this matchup, but on the play they are much better, as there is often the option to goldfish the game away. On the draw I think it would be better to also put wts in, as gaining time can help win in the long run.
Game 2: I couldn't keep a fast enough hand and flooded a little bit. Rip
L 0 2
3-1
.
Turn 5: Boros Synth
Game 1: I was demoralized after the loss, but my opponent was even more. In the first game he managed to win easily by aggression + journey to nowhere.
No sideboard.
Side note: I evaluated wts and deglamer, but ultimately decided I wanted skred, as I felt my opponent's deck played on the board a lot (he saw 2 battlefists in G1).
Game 2: Average Ponza goldfish draw, very fast beating.
Game 3: Another fast game, I was able to destroy some lands and my opponent didn't find new ones.
W 2 1
4-1
.
Turn 6: Goblin Combo
Game 1: At first glance, I thought it to be an unwinnable matchup. I played it the day before, but I never tested the matchup against Ponza. G1 went according to my expectation: I died on 4.
Side In:
Side Out:
Side note: relic and cast are self-explanatory, while I evaluated deglamer to be still better than visionary (too little pressure, ramp isn't particularly useful as I can't tap out in this matchup).
Game 2: Once again, classic Ponza goldfish with t2 land denial, t3 initiative.
Game 3: I was on the draw, so no goldfish, but the hate I sided in proved to be enough to stop the combo. I saw 2 relics, which were already enough, and had a backup skred in the combo turn.
W 2 1
5-1
.
Turn 7: Caw Gate

Game 1: I kinda missed the point in the first game, as I kept destroying my opponent's non-basilisk lands, and I almost died from it. Eventually I managed to win thanks to a good Altisaur Cascade.
Side In: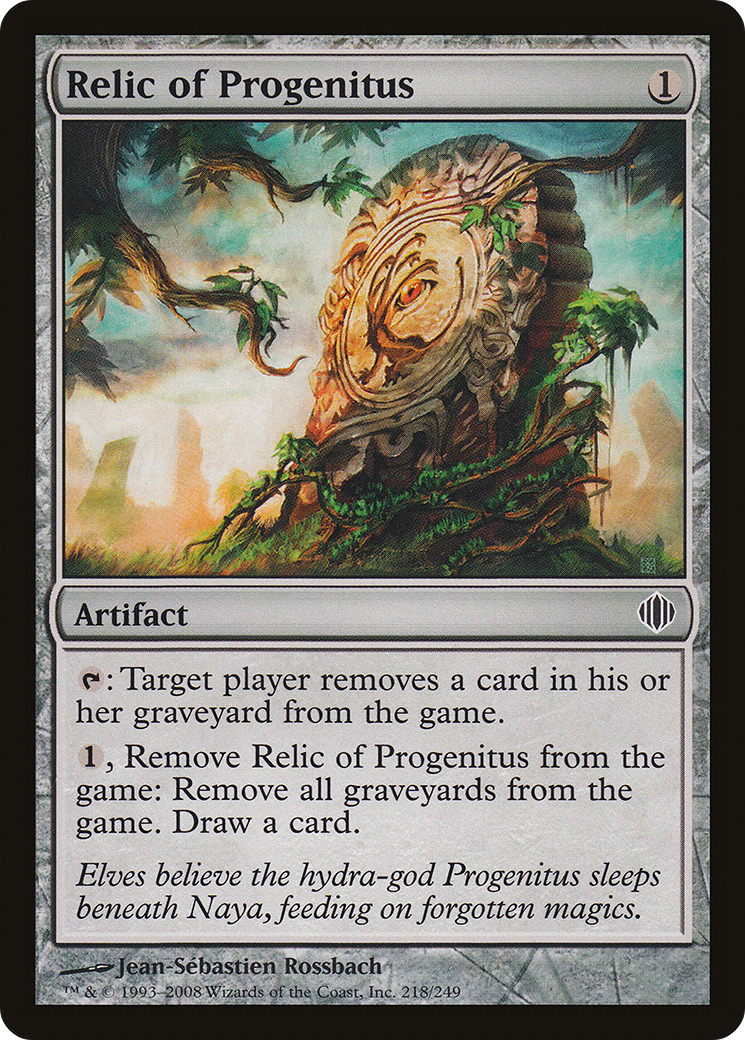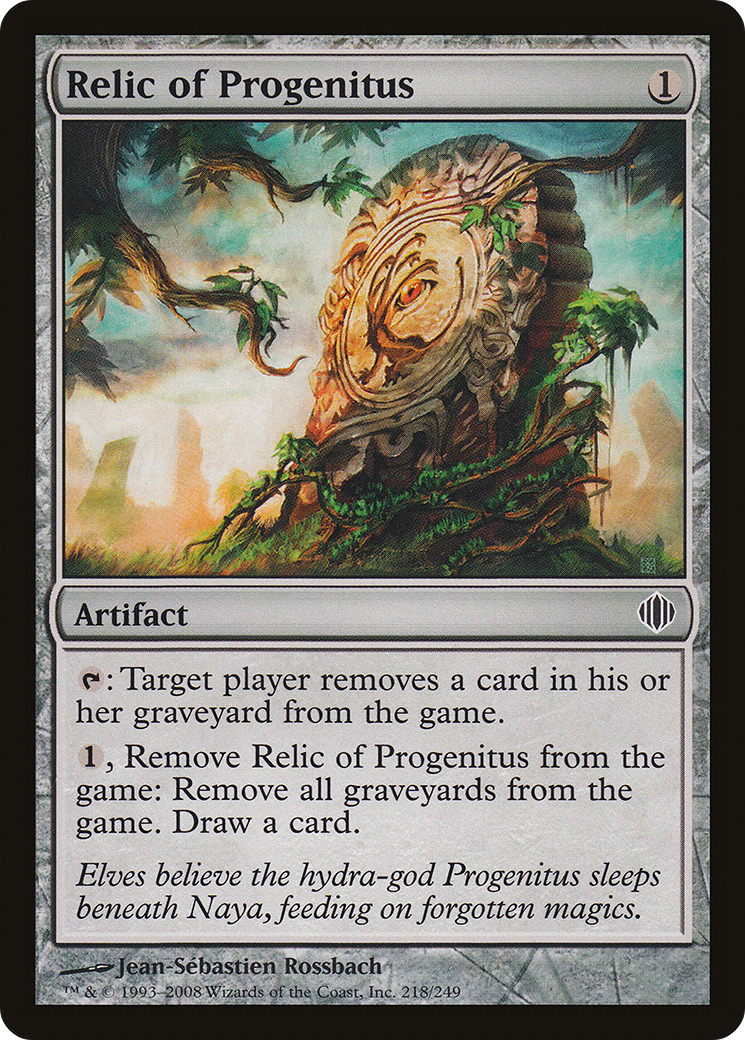 Side Out:
Game 2: The game was balanced, this time I put my effort on denying Basilisk, and the key turn I removed 2 cats with cast into the fire and then exiled them with relic.
W 2 0
6-1
.
Turn 8: Affinity
Game 1: a close game decided by the dice roll, as a further turn was enough to win it. Unfortunately, I didn't have that turn.
Side In:
Side Out:
Game 2: Average Ponza goldfish draw, 1-1
Game 3: Krark-clan shaman did what it is paid for, deglamers weren't enough.
L 1 2
6-2
.
Turn 9: Mono U Faeries
Game 1: Again, my opponent kept a 1 lander as he didn't know I was Ponza, so I could destroy it and he wasn't able to cast more faerie seers or miscreant to try and find the second land.
Game 2: My opponent mulliganed down to 4, but with 4 very strong cards. I kept a 1-lander with arbor elf and a wild growth but couldn't find the second forest and the known stutter prevented me from ever play any spell, until too late.
Game 3: Average game, I managed to develop some Jewel Thieves, that are monsters in this matchup.
W 2 1
7-2
.
Turn 10: Familiars

Game 1: Finally found the matchup my deck was made for. Game 1 was more difficult than usual, as my opponent managed to draw both a prohibit for my utopia and a lose focus for my initiative. Anyways, that wasn't enough, as basically every spell I casted was worth a counter in the matchup.
No Sideboard.
Side Note: Relic may look like a good card, but most of the times it ends up being sacked to find more big creatures or lands denials. In addition to that, the only way familiars can win it is by resolving an uncontested familiar and gain a huge amount of advantage from it, so skred is still preferable.
Game 2: Deck check, I got a game loss for a foil glimmer bairn in my deck box (key card in ponza's strategy), in a separate sleeve, with a dedication from my cousin written behind, which was clearly there to be signed by Nils Hamm (who painted it). I appealed to the head judge, but the result stayed the same. Okay, I guess.
Game 3: The most brutal goldfish draw of the whole tournament.
W 2 1
8-2
.
Turn 11: Caw Gate
Game 1: This time around I chose to destroy lands different from basilisk because I didn't have anything better to do, so I lost to a 3rd Basilisk topdeck for exact lethal in the last possible turn (sigh).
Side In:
Side Out:
Side note: honestly, I didn't really know what to do in this matchup, as I didn't test it very much. On the 7th turn I did something completely different, but I felt like that wasn't particularly good. I was only sure about the fact that skred is bad, but I preferred deglamer to relics and cast into the fire, as it kills tma just as skred does, and also removes journey to nowhere to enable some useful surprise blocks or just to trigger initiative again.
Game 2: Once again (but not for the last time), Ponza goldfish draw, very little to add.
Game 3: Oddly enough, I got land denied in this game: my 2 arbor elfs were sent to nowhere, and a cleric destroyed my wild growth. I had to play a fair game of magic without ramp, so I got stomped.
L 1 2
8-3
.
Turn 12: Familiars
Game 1: My opponent was Rodrigo Togores, who I knew from yugioh times. Game 1 was the usual Ponza goldfish, he could do very little about it.
No sideboard.
Game 2: This time I was on the draw, I couldn't destroy his first land fast enough, so he developed a Familiar (that I wasn't able to answer either), so the game took a very wrong way for me. A few minutes later he had 7 cards in hand, a couple of archeomancers and familiars in play, an ephemerate in rebound and a known flicker. G3
Game 3: One of the harshest goldfish in the tournament, on turn 4 my opponent told me: "Even if I could choose the cards in my hand right know, I would still lose".
W 2 1
Final score: 9-3
.
.
Conclusions
A great tournament, a very good result (even if going so close hurts), and a fantastic time with my friends. Definitely the best Magic Weekend of my life. A big thanks to all my teammates from Lega Pauper Pisa and all my Pauper friends in general, congratulations to all of you that got a good result, and see you in Rome!!