Metagame & Winrates Paupergeddon 2023 Winter Edition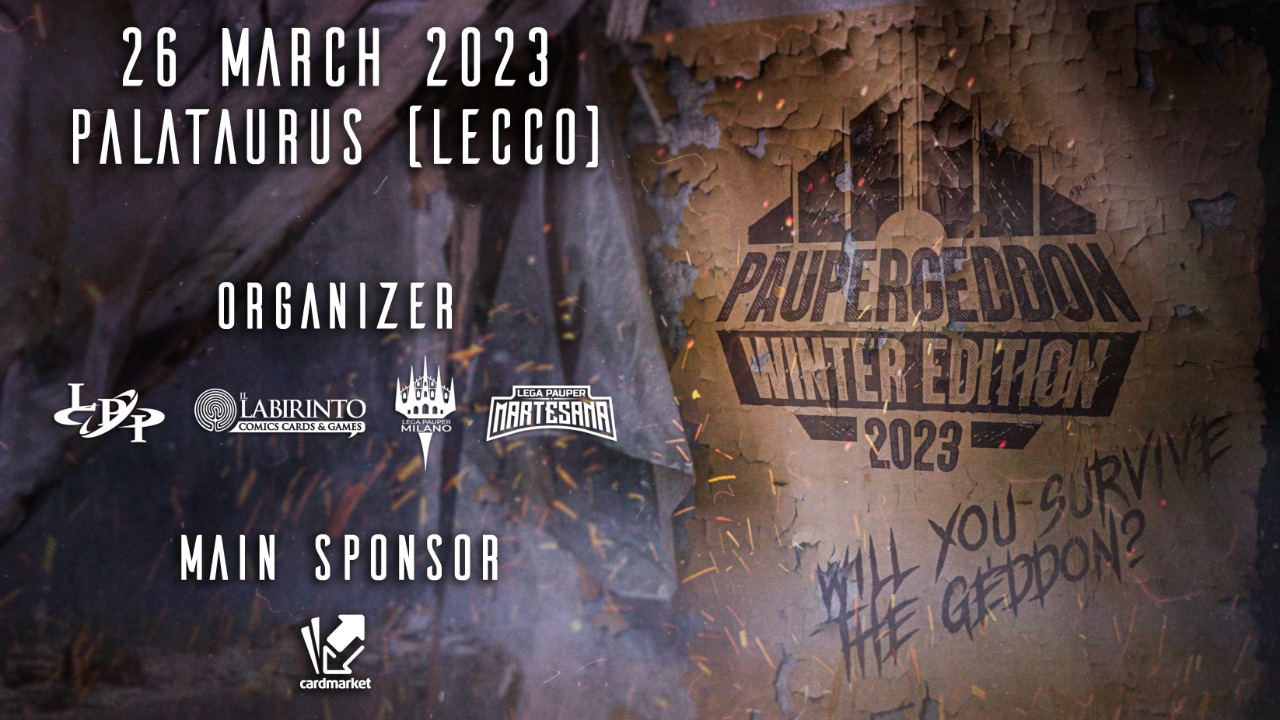 ---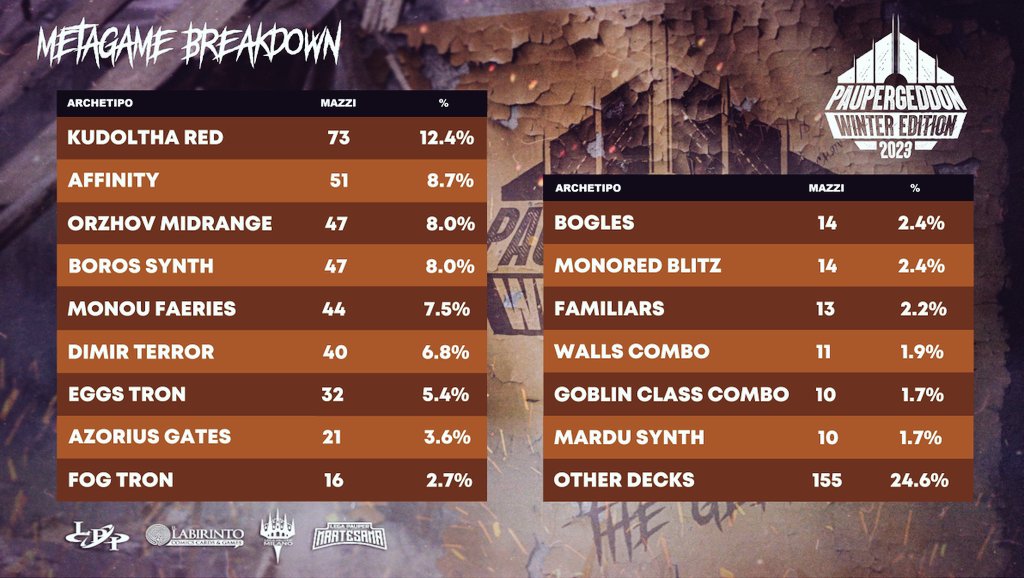 Data courtesy of judge Michele Vianello.
You can find the original sheet on this link.
Alessandro Moretti aka A_AdeptoTerra, una vera e propria istituzione nel panorama pauper italiano. Si diletta un sacco con la sua piattaforma preferita, ovvero twitch, dove periodicamente si cimenta in leghe con mazzi innovativi. Potete vedere tutto sul suo canale youtube, dove carica i video delle sue dirette.
Players: 220Location: Mercure Hotel WestDate: 19 November 2023Structure: 8 Swiss Round . [d...
leggi tutto
Players: 502Location: Roma, Mercure West HotelDate: 19 Novembre 2023Structure: 12 Swiss Turns +...
leggi tutto
Data: 5 novembreStruttura: svizzera + Top4 a eliminazione direttaMedia giocatori/tappa:...
leggi tutto